Pattern of Life Analysis for Space Maneuver Prediction and Identification
Nothing predicts future behavior like past behavior.  We characterize space behaviors to inform and predict When, Where, and Why future behaviors will occur. 
Pattern of Maneuver Analysis Tool (PoMAT)
Built for the US SPACE FORCE, PoMAT helps ensure safety and security for our on-orbit satellites. We classify and predict satellite maneuvers of interest based on Pattern of Life (POL) activities.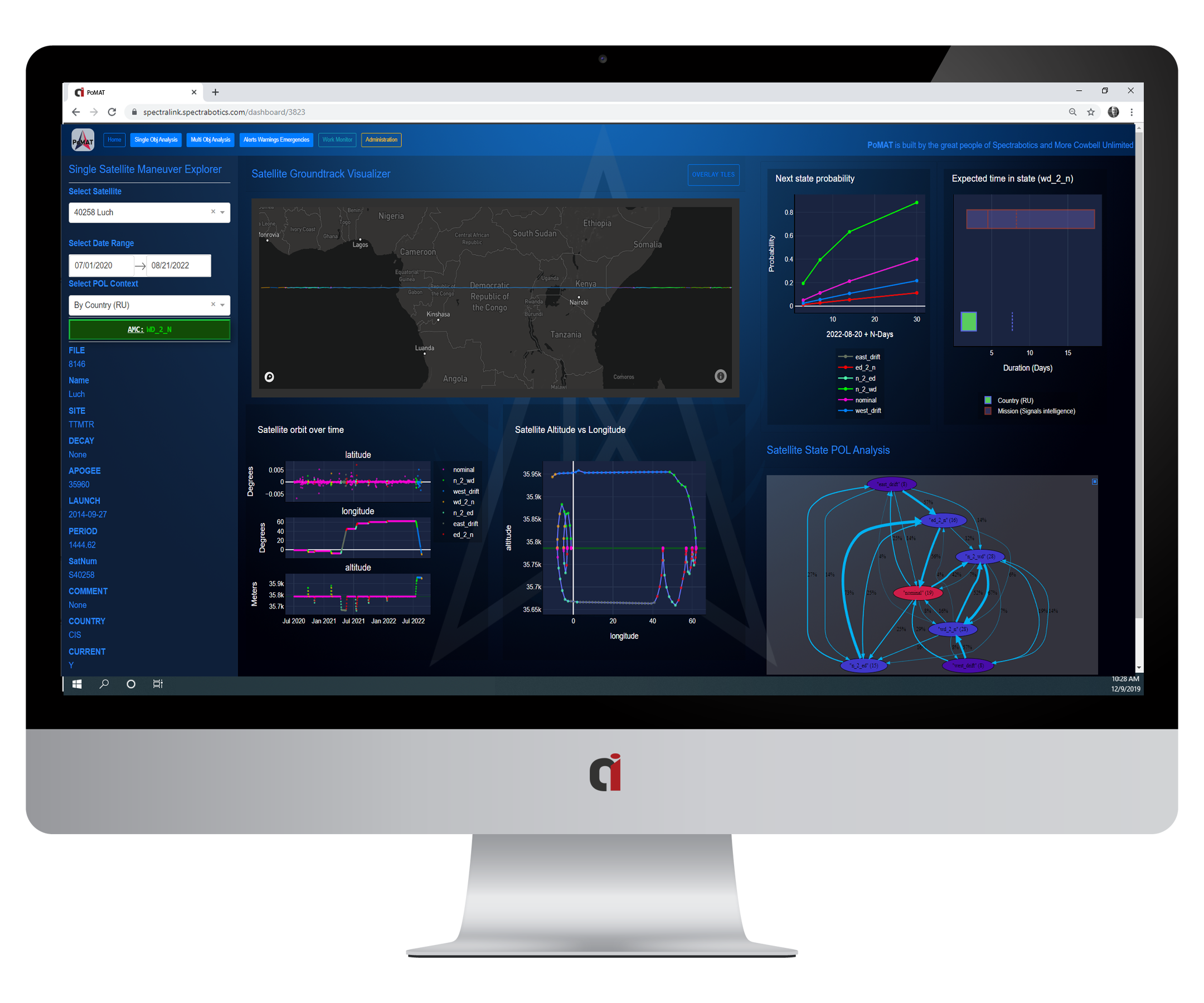 Maneuvers are Easy to Detect. Intentions are Not
See the full spectrum of activities and interactions of all satellite systems
Space is Highly Pattern-Friendly!
Maintain a robust understanding of satellite associations and behaviors
See More Than Just Patterns and Maneuvers
Determine satellite onboard-technologies and build alerts for activities of interest
1753 South 8th Street Suite C
Colorado Springs, CO 80905