Image Analysis Made Easy
Struggling to understand your imagery data?  We know what it's like to be overwhelmed by information.  We give you the power of Artificial Intelligence to simplify the analysis and make decisions in under an hour.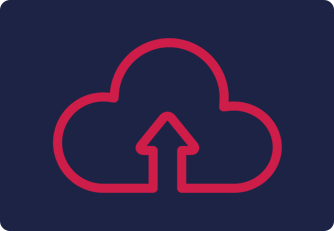 No data too big nor too complex: high resolution, multi, and hyperspectral data from any platform.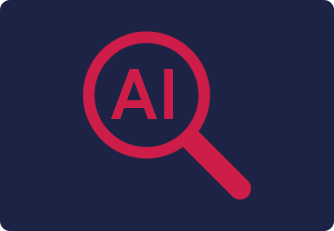 Analyze your data using Artificial Intelligence for materials, features, and conditions of interest.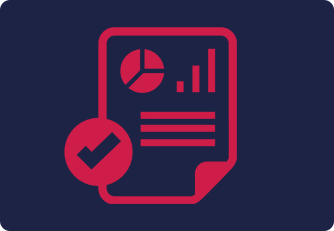 Build easy to read dashboard reports for smart, expert decision-making.
Trusted By Leading Companies and Institutions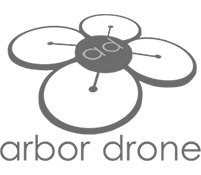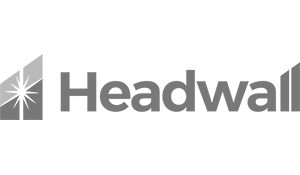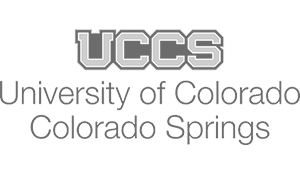 No PhD Required
Analyzing data can be overwhelming and time consuming.
Let us do the heavy lifting.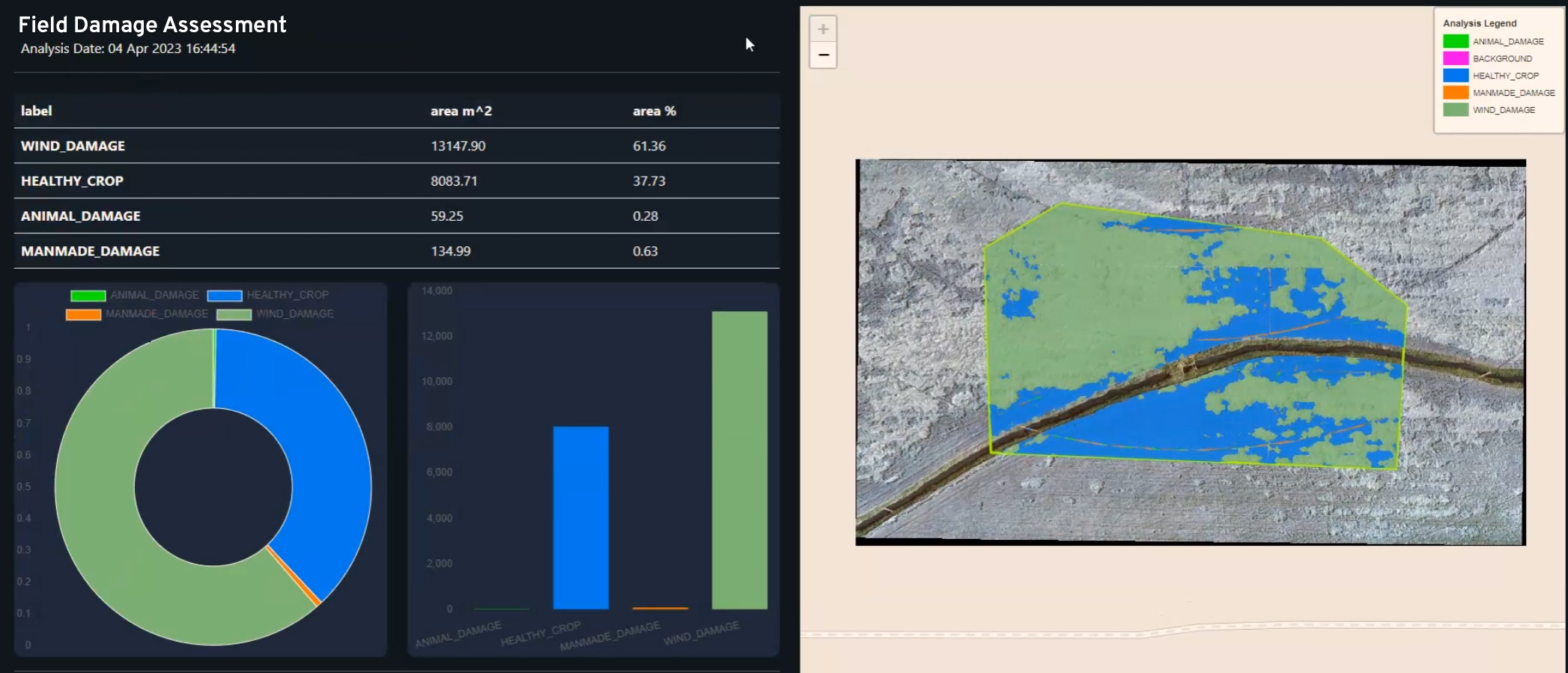 Take the guesswork out of your analysis
Our reports can help you diagnose the issue and get a head start on resolution planning.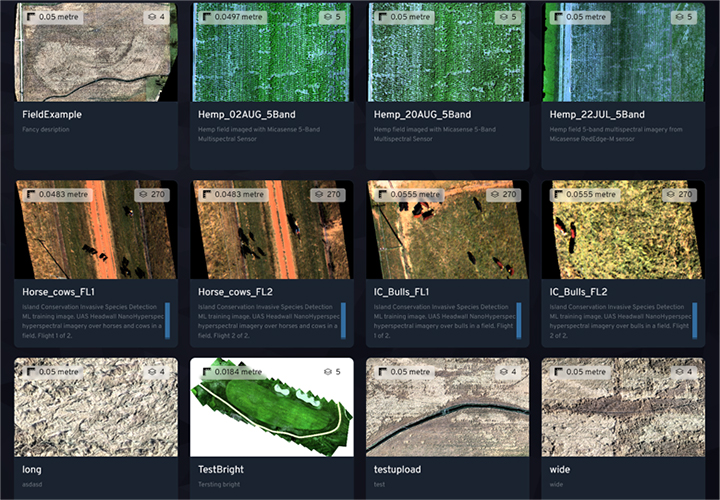 Easy access to your data
Organize all of your data files, Analysis Engines, and Customer spaces for rapid retrieval and archiving.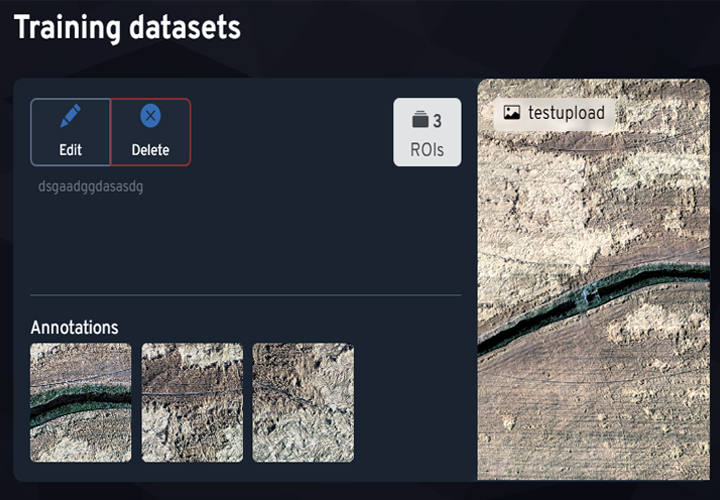 AI tools that are easy to use
All of your analysis is performed by Artificial Intelligence tools that provide more precise and descriptive labeling of objects, features, and conditions.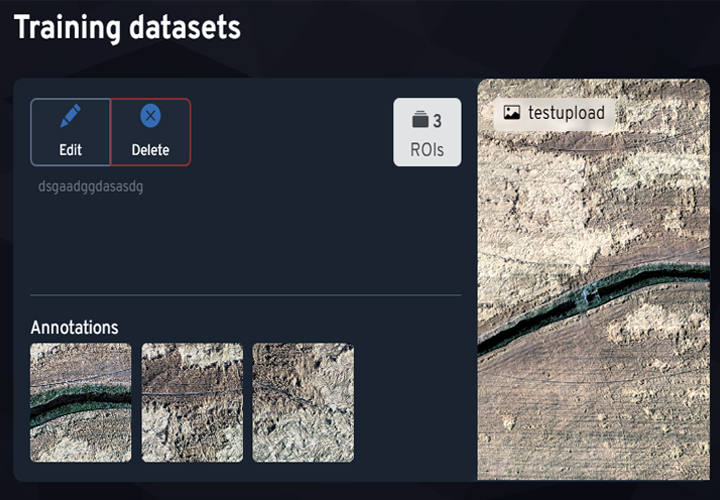 A marketplace for experts to help you
We've partnered with subject matter experts who, together with our program, provide you with results you need to make an informed decision.
Frequently Asked Questions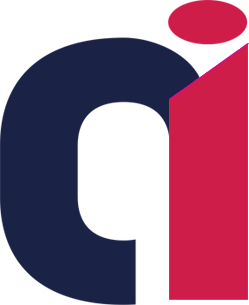 How is AI being Used?
We use AI for Good!  AI is the backbone of our analytic service and quite simply, users apply trained data models to new imagery sets to locate and identify objects and features of interest.  The analytic service is quite unique and the result of many years of experience building AI tools across a spectrum of analysis services from Space to Smart City Water data.  Our service enables users to either select pre-made Analysis Engines or build their own Engines specific to their particular analysis.
How Do You Build an Analysis Engine
This is a three-step process and we provide tools that make this process easy, fast, and to the right people…fun!  Firstly, users generate labels that describe objects or features of interest specific to what they require from an analysis (e.g. health of a crop, locations of rooftop solar panels.)  Secondly, users select pixels of known ground truth objects or conditions from in-scene objects that match the labels needed from the analysis. Finally, the labels and pixels selections are processed into AI models that can be applied to orthomosiacs for analysis.  Analysis Engines can be updated as new imagery becomes available, improving their accuracy and predictability.  These Analysis Engines can be shared with those who do not want to build their own Analysis Engines, enabling Subject Matter Experts to build and deploy highly accurate analysis tools based on their expertise.
How Long Does it Take to Analyze Data
A typical Analysis Engine from a moderately experienced operator takes roughly 30minutes for pixel labeling and selection.  The average Analysis Engine is then generated in roughly 15 minutes (more time is needed for complex labels and/or high numbers of imagery bands within the image set.) Once Analysis Engines are built, average time to generate a fully analyzed product is roughly 15 minutes.
How Am I Charged for Analyzing Data
We charge a monthly subscription fee based on the user's demand for the service and features needed to market their projects and Analysis Engines.  For the monthly charge users receive "credits" that are used to track infrastructure costs (computing resources) and we give users options to moderate their credit usage for the month.  Credit purchases are made easy if a users requires high-volume analysis.
How are Reports Generated
After running and Analysis Engine over a dataset, results are stored as a Shape File with associated labels that overlay on the original imagery for interpretation.  Because Shape Files also contain geospatial information, we calculate area-coverage and percent-coverage for selected labels that describe physical space these labels occupy on the ground.  This is helpful to tract growth, trending over time, and locations of objects.  Shapefiles are available for download as well as presented in a Dashboard for online viewing of maps and geospatial statistics (plots, graphs, charts).
How Can I learn More About Your Service Including Screen Shots and Tutorials
We have extensive documentation we're happy to share with you.  Please contact us for links and access to the documentation.
Tell Me About the Marketplace and How I Can Make Money on Your Platform
Get paid for your experience and expertise!  That's the point of the Marketplace.  We realize that not everyone wants to build Analysis Engines and some people have a talent for building world-class Analysis Engines.  We bring the two groups together to promote and grow the industry?!  Analysis Engine prices are Market-set and ranked according to accuracy and completeness.  Participation in the Marketplace is voluntary and all users can search for Analysis Engines built by other users, even test drive an Analysis Engine.
Hear What Others Have to Say
"Thanks to the AI engine we're saving time, getting more precision and ending up with a simple to read report for our clients. We're truly amazed of the possibilities that this tool bring to our vineyard health analysis.
Federico Enguix – CEO, Vitidron
"We work across the agricultural industry providing inventory counts for plant nurseries and foresters, targeted plant scouting, and developmental research applications. Spectralytics provides cutting edge artificial intelligence that allows us to improve our solutions and provide best in class solutions to our clients."
Dana Sullivan – CEO, Turf Scout
"I work with Urban Forests, and drones are a great tool but there was no software for the analysis I needed. Assessing tree health is complicated and you have to move fast. The Artificial Intelligence within Spectralytics made it easy to not only identify problem areas, but also to analyze an entire city in just a few days."
Dan Staley – CEO, Arbor Drone
1753 South 8th Street Suite C
Colorado Springs, CO 80905