Climate-Smart Agriculture Means It's Integrated
We eliminate the agriculture data silos! All of your sensor data, from environmental (temperature, moisture) to overhead imagery (drones) feeds into our data-aggregator and is stored in our databases for analysis and visualizations.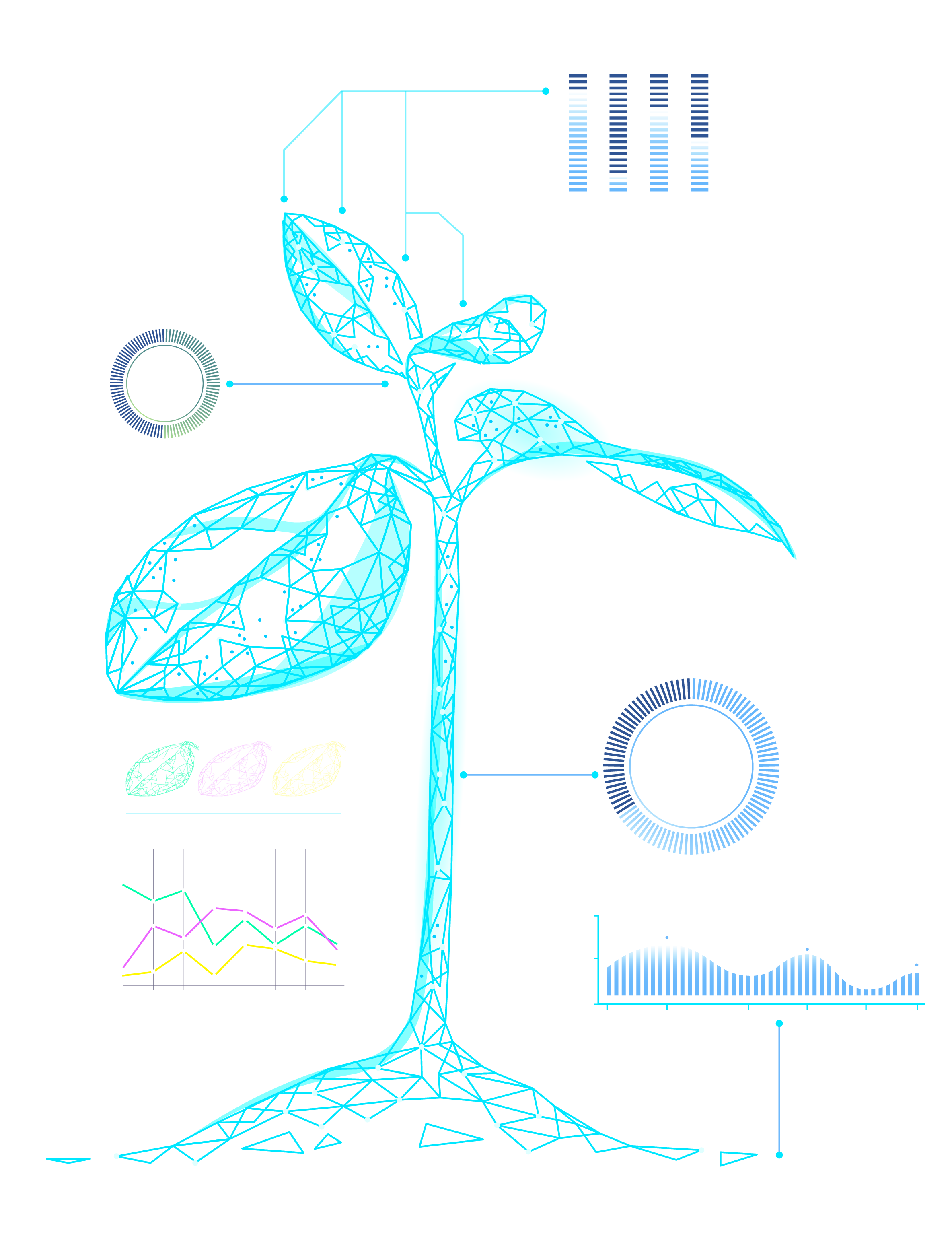 Do More with Your Data
Mosaic all of your drone, aircraft or satellite images
Train your Algorithms to find unique features
Classify your images using Deep Learning Algorithms Image outputs in industry standard formats
Make and Share Actionable Decisions
Dashboards that Tell the Story
Tools to Integrate ALL of your GIS and Sensor Data
Real Time Data Monitoring and Display
Track Assets and Discover Trends
Climate-Smart Agriculture Data in Real Life
Track the Health of Your Crop from Drone Images Using Deep Learning!
We help you plan and manage yoiur grow-operations in ways that support Climate-Smart practices.  Up to the minute crop health is essential to staying ahead of problems using less additives to the environment.  Drone data is ideal for showing areas of stress if you have the right tools.  Using our Deep Learning Tools on spectral drone data gives you more accurate, faster, and more complete insight for faster decisions.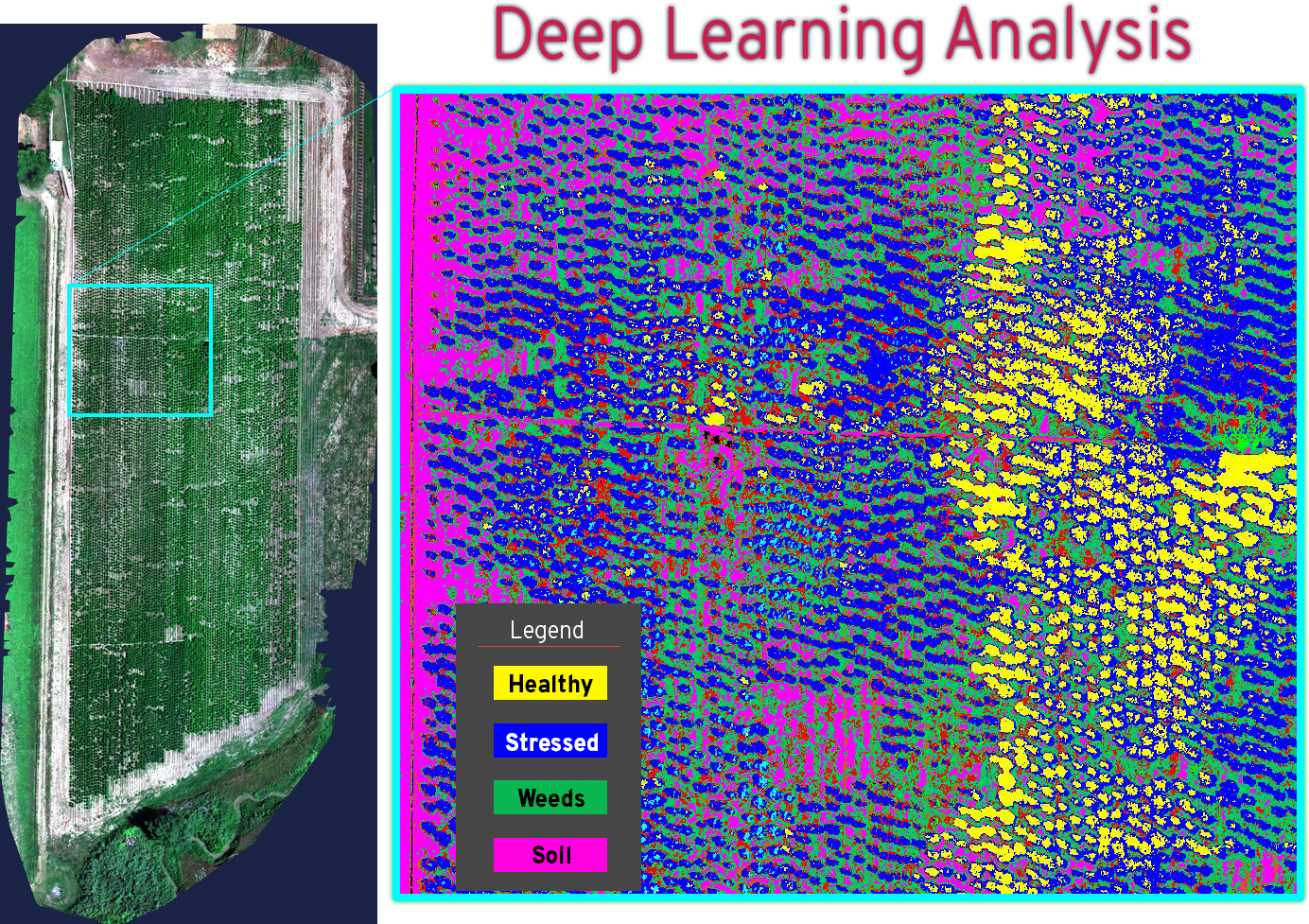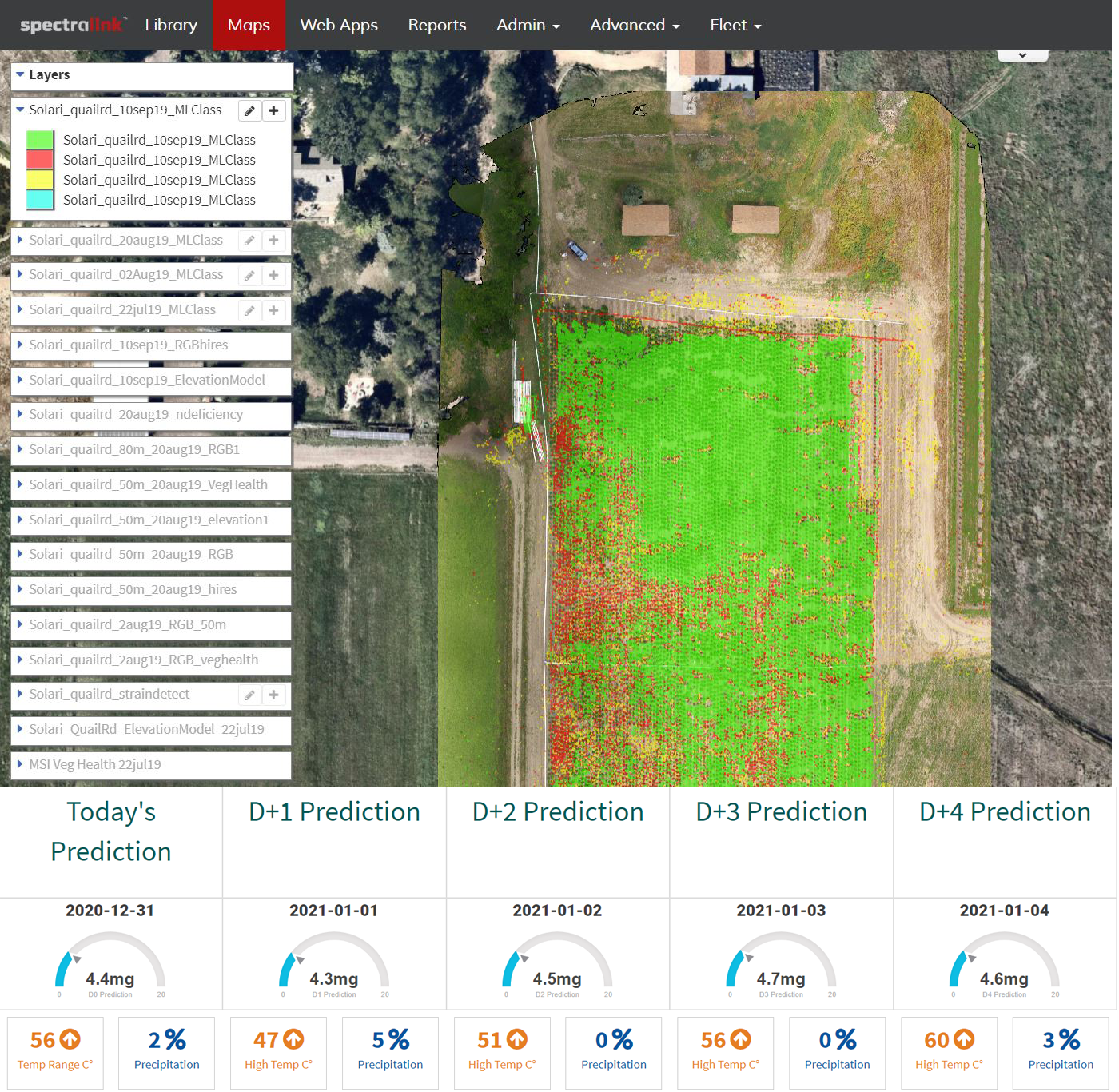 Climate-Smart Agriculture Data in Real Life
See All of Your Data in One Place
The environment is complicated and often it takes many data sources to "Tell the Whole Story."  See all of your sensor data in one place with real-time analysis and visualizations to get you Climate-Smart so decision-making is fast, environment-friendly, and better for your bottom-line.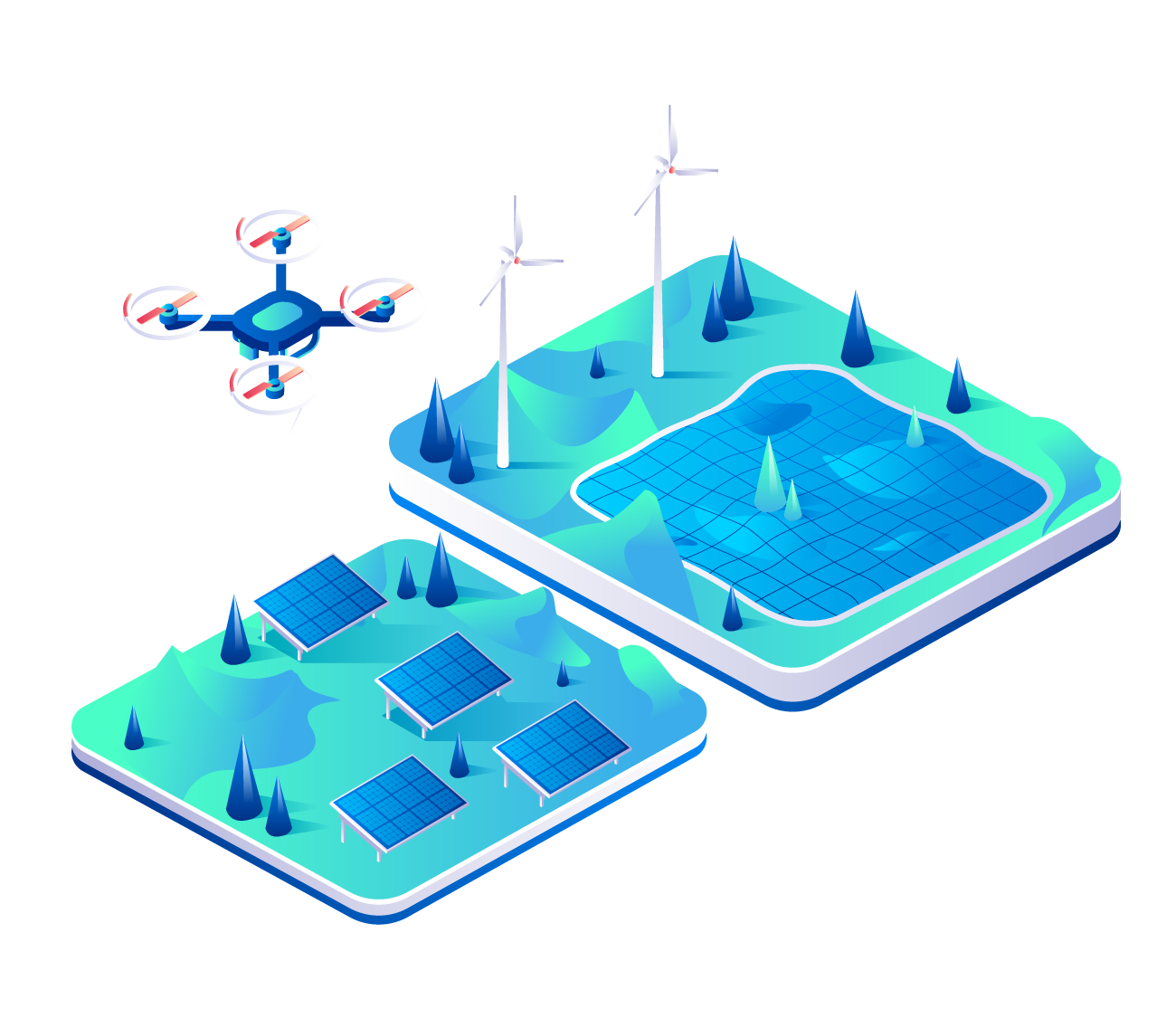 1753 South 8th Street Suite C
Colorado Springs, CO 80905